Most of us remember our first car. Whether you bought it from the dealership or any other means, the memories attached to your "first", you could write a book.
Angel shared with Maurice on the Smile Drive, her first car, a Mazda Astina, which has clocked over 400 000km!
Corne heard this and raised the bar with his mileage!
Robbie silenced everyone! You'll never guess the mileage on his Honda Ballade!
So Robbie's odometer has gone around the clock, reset and sitting at 284 372km!
Tune into the Wall of Fame on Smile Drive with Maurice and Angel, every Wednesday at 4 pm.
Everything nowadays is either digital or there's a card for it. From shopper cards to movie cards including your banking cards. But how many cards do you have on your person and how many of those cards do you actually use?
Maurice and Angel went in search for the person with the most cards in Cape Town. The number to beat? Angel's 14 cards.
Anonymous shared how many cards he has.
Alan called and revealed the amount of cards he has.
Turns out Alan has 20 more at home and you'll never guess what he uses them for at home!
Twenty is a hard number to beat but apparently, not for the Queen with the most cards, Chanelle.
44! That's just in her daily purse!
Tune into the Wall Of Fame, every Wednesday on the Smile Drive with Maurice and Angel at 4 pm.
What's the number of unread emails—right now, at this moment, without changing anything—in your inbox?
Turns out Eugene is sitting with 4750 unread emails in his inbox!
Maurice and Angel went in search of the Most Unread Emails and it turns out, Eugene is just a rookie compared to Pierre van Vuuren and Ulrike.
And Pierre had to play second fiddle to Ulrike Potter's pile of unread emails!
If having the most unread emails in your inbox was the Game of Thrones, then Leon is the rightful heir!
All Hail King Leon, the man with the most unread emails in Cape Town!
Tune into the Smile Drive with Maurice, every Wednesday for the Wall of Fame at 4pm.
VHS has long been part of not just mainstream fashion but our lives as well. Who can forget those moments when dad whips out the dusty old VHS marked "Declan's first steps" which include some cute moments of you eating ice cream with your face instead of your mouth.
Those days are gone thanks to the arrival of DVDs and not streaming services like Netflix, Amazon, Showmax and the likes. Where have the tapes gone? They must be somewhere, right? How many are there even?
Well, Maurice and Angel wanted to find the person with the most VHS tapes. They were expecting 10 or 20 at the most, I mean, what type of person keeps all those VHS's from decades ago.
That's adorable! Who can forget "A Walk To Remember" with Mandy Moore.
This is where things got interesting.
That sounds legit and it makes sense.
However, Barbara shared her "hold my beer" moment as she shared her astronomical collection which left Maurice and Angel perplexed!
Two – Hundred!
That's a mini Blockbuster!
That is surely worthy of some award or even a Guinness World Record.
And you have a machine to watch these tapes on!
Well, if those tapes and machines were in my possession, I'd keep em.
They could be worth some $$$ one day!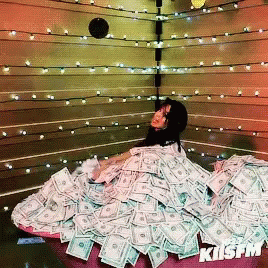 Tune into the Smile Drive with Maurice and Angel.
Every weekday, Monday to Friday.
3pm to 6pm.
We all have heard the saying, " If it's not on Instagram, then it didn't happen." Not every photo you take makes it on Instagram or on any other social media platform for that matter. But what happens to the photos that are "not good enough" to make the cut?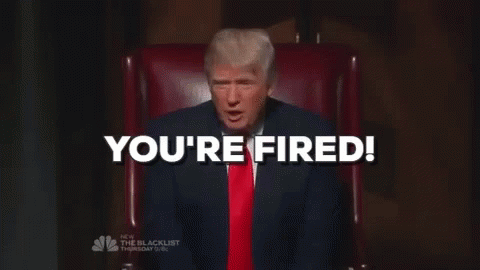 The logical thing would be to delete them, right? Wrong! Angel revealed to Maurice that she has over 70 000 photos on her phone. 70 000! But what if we told you that 70 000 is but a drop in the ocean compared to what Nickey Virteu has on her phone.
Have a listen.
Nicky sent us this screenshot of her gallery to prove it.
Think you can you beat that?
Tune in to the Wall of Fame, every Wednesday on the Smile Drive with Maurice and Angel at 4 pm.