Everything nowadays is either digital or there's a card for it. From shopper cards to movie cards including your banking cards. But how many cards do you have on your person and how many of those cards do you actually use?
Maurice and Angel went in search for the person with the most cards in Cape Town. The number to beat? Angel's 14 cards.
Anonymous shared how many cards he has.
Alan called and revealed the amount of cards he has.
Turns out Alan has 20 more at home and you'll never guess what he uses them for at home!
Twenty is a hard number to beat but apparently, not for the Queen with the most cards, Chanelle.
44! That's just in her daily purse!
Tune into the Wall Of Fame, every Wednesday on the Smile Drive with Maurice and Angel at 4 pm.
We all have heard the saying, " If it's not on Instagram, then it didn't happen." Not every photo you take makes it on Instagram or on any other social media platform for that matter. But what happens to the photos that are "not good enough" to make the cut?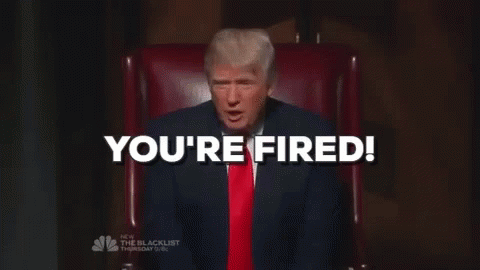 The logical thing would be to delete them, right? Wrong! Angel revealed to Maurice that she has over 70 000 photos on her phone. 70 000! But what if we told you that 70 000 is but a drop in the ocean compared to what Nickey Virteu has on her phone.
Have a listen.
Nicky sent us this screenshot of her gallery to prove it.
Think you can you beat that?
Tune in to the Wall of Fame, every Wednesday on the Smile Drive with Maurice and Angel at 4 pm.
The recent snowfalls across the greater parts of the Province has been the reason, you've been aching for that soup.
You know, mom's vegetable or chicken soup and a good toastie.
Feeling inspired, Maurice and Angel asked you what the white stuff on the mountain is, but wrong answers only
Prepare to tilt your head back and laugh ugly LMAO!
According to Helga, it's pet related.
According to Adele, Father Christmas is to blame.
Another came suggesting that it's angels with a poor hair care regime.
Matthew, Michael and Joshua think it's got to do with banking.
Now you're cooking! Well, baking.
So that's where all the toilet paper everyone was bulk buying went. Thanks for letting us know Kevin!
What if we told you that the white stuff on the mountain is the actual back story to How I Met Your Mother…
Break away from the mundane trip home and tune into the Smile Drive with Maurice and Angel.
Every weekday from 3pm to 6pm.
It's not often that you hear Maurice and Angel being star-struck but they found themselves fan-girling as they spoke to Sanjeev Bhaskar, whom you'll recognise from The Kumars at No. 42. on the Smile Drive.
Bhaskar  is known for his comedy but stars in cold case drama, Unforgotten  as DI Sunny Khan alongside Nicola Walker who portrays the role of DCI Cassie Stewart, which is currently on BritBox with season 4 launching on 4 September in South Africa.
Shooting Season 4 had challenges no one could've foreseen, namely the Covid-19 pandemic which changed not only the way everyone on set worked but what about the dynamic between Sanjeev and his co star Nicola?
Sanjeev explained.
Sanjeev explains the differences between shooting comedy and a show as gritty as Unforgiven.
Stream Sanjeev Bhaskar aka DI Sunny Khan alongside his partner DCI  Cassie Stewart, played by Nicola Walker in the new season of  BritBox's cold case drama, Unforgiven which drops on 4 September in South Africa.
In the meantime, subscribe and catch up on Season 1 before Season 4 drops.