What a night! I get asserting your physical presence but last night, Atletico Madrid acted and looked like bouncers for a mob boss.
Meanwhile in a galaxy far far away. At Anfield, Liverpool and Benfica are at play. A deficit to overcome, the latter, champions they want to become but the Scousers had the final say.
Jurgen Klopp's Liverpool secured a place in the last four for the third time in five seasons with a 6-4 aggregate scoreline after some uncharacteristic sloppiness saw them draw 3-3 in the second leg.
However, the rest of the world got to see the talent and skills of Darwin Nunez who made a menace of himself and helped Benfica give the scoreline some respect and give Liverpool fans, mild heart arrhythmia.
PREDICTION
If you're not going to say it then I'll say it. An All English Final is looming. Liverpool vs Manchester City.
After last year's final disappointment to now-ousted Champions League winners, Chelsea, City will look to re-write the ending and possibly grab the treble of Premier League title, FA Cup and Champions League.
Liverpool, having fielded basically their second-string side against Benfica, will be going all out and Klopp adding another title to making it 2 Champions Leagues titles to his name.
As for the scoreline? 1 – 0 to Liverpool in extra time and should it go down to Penalties, 4 Liverpool, 3 Manchester City.
In-door gardening has seen a surge in recent times, thanks largely to the pandemic and lockdowns. No with the backing of science, the list of benefits is long, so much so, some have started growing their own "farm" or even a "rain forest"!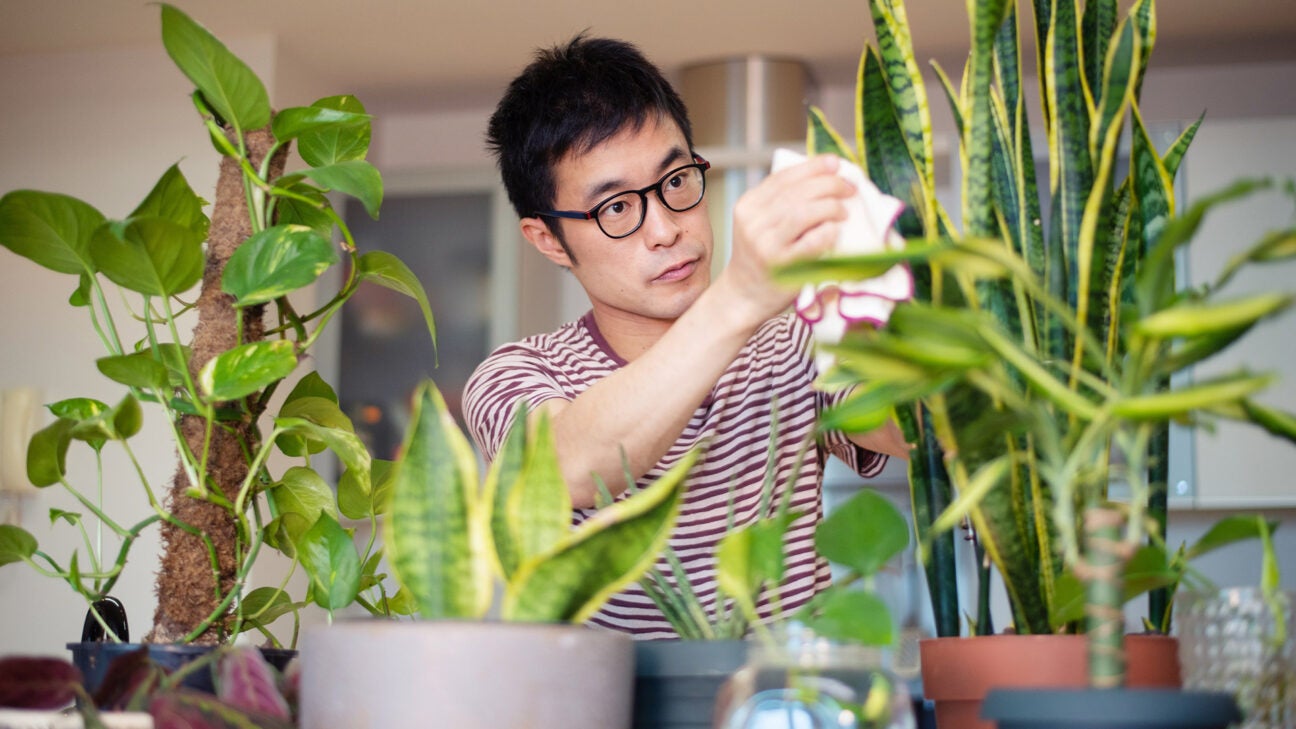 With that in mind, Calling all Doctor Greenthumbs! Maurice and Angel went in search of the person with the most in-house plants and have their name added on the prestigious Wall of Fame! By most, we mean more than two spekboom named "Diddle" and "Daddle" and micro-greens of basil growing on your window sill.
Trevor shared with Maurice and Angel about his "jungle".
If you're wondering how Trevor is able to keep track of all of his 30 plants? Simple! He uses "Picture This" which is available on Android.
Not to be outdone, Cathy and Anny shared the number of house plants they have in their home.
That's a lot! However, Ilse stepped up to the plate after counting her houseplants to share how many she has with Maurice and Angel.
In the words of Miley Cyrus, "I came in like a wrecking ball" and wrecking she did. Genevieve has an unfathomable amount of plants in her apartment. By unfathomable, we mean close to Amazon rain forest unfathomable!
Genevieve was kind enough to share this pic of her apartment and have to say, it does look amazing!
Honourable Mention
While this week's Wall Of Fame was for the Most indoor plants, we have to give an honourable mention to Kevin.
And an honourable mention to Renier, who bought this beauty below, in 1996 when he moved into their house in Vredehoek.
Think you're the next inductee into the Wall of Fame? Tune in to the Smile Drive with Maurice and Angel, every Wednesday at 4 pm.
This weekend will be Liverpool's first "trophy" when Mo Salah's Egypt takes on Sadio Mane's Senegal in the Africa Cup Of Nations final.
🇸🇳 Sadio vs. Mo in the #AFCON2021 final 🇪🇬

Proud of you both ❤️ pic.twitter.com/E2c8ZFwa9F

— Liverpool FC (@LFC) February 3, 2022
It wasn't easy sailing for the Pharaohs as they needed extra time to secure their berth into the finals of the African continent showpiece with the game still locked at 0-0 after 120 minutes. Salah and his team held their nerve to secure a 3-1 win on penalties and remain on course in their chase for a record-extending eighth African crown.
📹 𝐇𝐈𝐆𝐇𝐋𝐈𝐆𝐇𝐓𝐒: 🇨🇲 (1) 0-0 (3) 🇪🇬

Egypt win on penalties after an exciting marathon. 🏃#TotalEnergiesAFCON2021 | #AFCON2021 | #CMREGY | @Football2Gether pic.twitter.com/UgOQIWzQqE

— #TotalEnergiesAFCON2021 🏆 (@CAF_Online) February 4, 2022
Sadio Mane's Senegal was a stark contrast as they needed normal time to beat Burkina Faso and continue their search for their first title.
The question however remains. Who will go back to Anfield as a champion? Whatever the outcome, "You never walk alone".
Sadio Mane and Mo Salah sharing the Golden Boot #LFC pic.twitter.com/dWR07jINBB

— James Pearce (@JamesPearceLFC) May 12, 2019
Is a wedding ring a magnet to single people?
Turns out that it may well be as Maurice and Angel found out on the Smile Drive.
While there's a scientific study to back the statement, Maurice and Angel heard from the guys who shared how they've become more "attractive" to ladies, especially now that they're married.
Maurice also weighed in as he found himself on the end of some "attention".
"Anonymous" shared how since he's gotten married, he's been getting attention from the ladies.
Jesse shared how whenever he and his wife are at a restaurant, waitresses almost ignore her!
Guess wearing a T-shirt saying "I'm married" is as futile as a drowning man grabbing at straws.
Tune into the Smile Drive with Maurice and Angel, Monday to Friday from 3 pm to 6 pm.
VHS has long been part of not just mainstream fashion but our lives as well. Who can forget those moments when dad whips out the dusty old VHS marked "Declan's first steps" which include some cute moments of you eating ice cream with your face instead of your mouth.
Those days are gone thanks to the arrival of DVDs and not streaming services like Netflix, Amazon, Showmax and the likes. Where have the tapes gone? They must be somewhere, right? How many are there even?
Well, Maurice and Angel wanted to find the person with the most VHS tapes. They were expecting 10 or 20 at the most, I mean, what type of person keeps all those VHS's from decades ago.
That's adorable! Who can forget "A Walk To Remember" with Mandy Moore.
This is where things got interesting.
That sounds legit and it makes sense.
However, Barbara shared her "hold my beer" moment as she shared her astronomical collection which left Maurice and Angel perplexed!
Two – Hundred!
That's a mini Blockbuster!
That is surely worthy of some award or even a Guinness World Record.
And you have a machine to watch these tapes on!
Well, if those tapes and machines were in my possession, I'd keep em.
They could be worth some $$$ one day!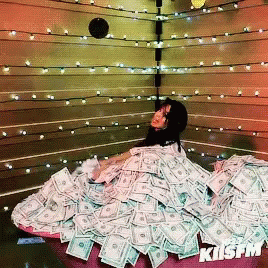 Tune into the Smile Drive with Maurice and Angel.
Every weekday, Monday to Friday.
3pm to 6pm.