VHS has long been part of not just mainstream fashion but our lives as well. Who can forget those moments when dad whips out the dusty old VHS marked "Declan's first steps" which include some cute moments of you eating ice cream with your face instead of your mouth.
Those days are gone thanks to the arrival of DVDs and not streaming services like Netflix, Amazon, Showmax and the likes. Where have the tapes gone? They must be somewhere, right? How many are there even?
Well, Maurice and Angel wanted to find the person with the most VHS tapes. They were expecting 10 or 20 at the most, I mean, what type of person keeps all those VHS's from decades ago.
That's adorable! Who can forget "A Walk To Remember" with Mandy Moore.
This is where things got interesting.
That sounds legit and it makes sense.
However, Barbara shared her "hold my beer" moment as she shared her astronomical collection which left Maurice and Angel perplexed!
Two – Hundred!
That's a mini Blockbuster!
That is surely worthy of some award or even a Guinness World Record.
And you have a machine to watch these tapes on!
Well, if those tapes and machines were in my possession, I'd keep em.
They could be worth some $$$ one day!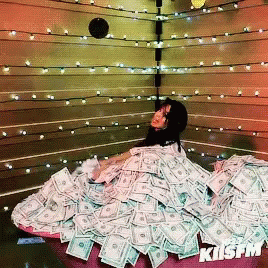 Tune into the Smile Drive with Maurice and Angel.
Every weekday, Monday to Friday.
3pm to 6pm.